Dr Ollie Beukes
Dentist Principal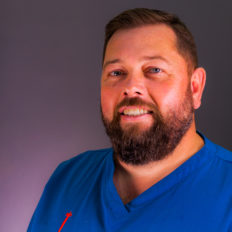 Dr Beukes BChD (GDC 73219) qualified dentistry in 1997 at the University of Pretoria, South Africa and has always worked in the UK. His main interests are cosmetic and restorative dentistry and orthodontic treatment (clear braces with SmileTRU). He also successfully completed Implantology course at Warwick University.
Like Ernst he continually updates his skills attending courses both in the UK and abroad; he has recently completed training on line with more zoom courses.
Ollie found Yorkshire a picturesque and very friendly place and has settled here with his family.
Back to About Us