Jill Kendall
Practice Manager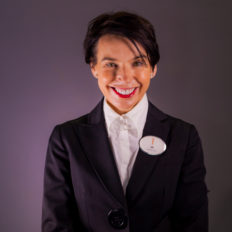 K3's Practice Manager, Jill Kendall, has been a part of the team for more than 25 years.
Jill's excellent communication and organisation skills are put to good use with the everyday business operations of the practice.
Jill offers complimentary consultations to help new and old patients with possible treatment options; she uses her wealth of experience in explaining treatments and costs. Currently due to Covid 19 new patients are encouraged to book "virtual consultations" to avoid extra visits to the practice. Patients can book a dentist consultation if they are interested in proceeding after Jill's consultation. This is usually with FaceTime, WhatsApp or Zoom.
Also, Jill is an excellent example of how great a smile makeover from K3 can be – her own perfect smile was created by K3 (2 Cerec crowns and 8 veneers).
Please email jill@k3cds.com or call the practice 01226 246155 to book a complimentary consultation with Jill.
Back to About Us