My name is Isobel Stansfield and I am currently an apprentice dental nurse at K3 Dental Studio. I have been working at K3 Dental Studio for around 3 months, starting in September 2022 and have recently taken my last exam to become a qualified dental nurse.
I have been doing my apprenticeship for almost 3 years, so I am very happy to have finally completed it. I will gain a Level 3 Diploma in Dental Nursing. I started my apprenticeship in January 2020 and unfortunately 3 months later we went into lockdown due to Covid-19, which slightly delayed my exams and learning. In my spare time, I love socialising and spend a lot of time with family and friends, I decided to apply for Dental Nursing as I love being with people and enjoy meeting lots of people every day. I also find it very interesting and recently successfully completed all the different aspects of dental nursing through my exams and passed.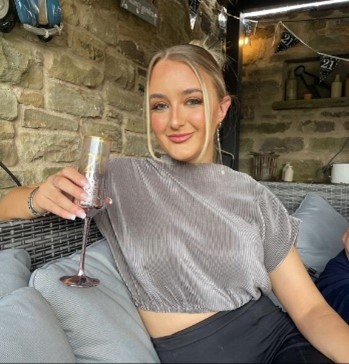 My apprenticeship involved completing 4 multiple choice exams and coursework through a company called Aspirational Training. Before moving to K3 Dental Studio I worked at a NHS practice, Hoyland Family Dental for just over 2 and a half years but decided I wanted a change and luckily came across K3 Dental Studio. I feel I have settled in well and everyone has been so welcoming towards me in my first few months. I am excited for the future as I know dental nursing can lead to many opportunities.