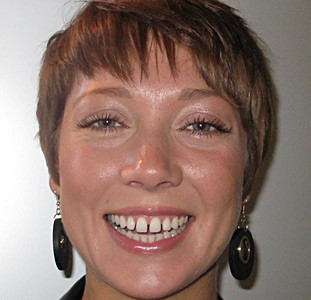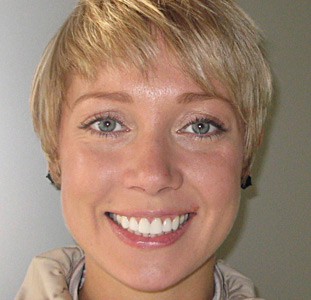 Name: Natasha
Treatment time: 5 hours - 2 visits.
Natasha was very dissatisfied with the appearance of her teeth and really disliked the gaps in her smile. By providing 6 Cerec veneers we were able to close all the spaces.
All our porcelain work (Cerec crowns, veneers and bridgework) are made by K3 and this enables to achieve excellent results every time. We do not rely on external technicians who rarely meet patients or see their work fitted. This gives us an incredible advantage as our dentists and ceramists are highly experienced and have considerable creative flair.
Back to Smile Gallery