Nichola's case was slightly more complicated than the usual routine clear brace/aligner journey. She had quite a narrow arch and therefore we felt it would be best to open up the upper and lower arch before straightening her teeth.
This can help with several things including if the patient has trouble eating, breathing clearly – even snoring – as the airway is opened up.
Once the arches were widened and we were happy, we moved onto SmileTru, which is the clear brace/aligner system we use. A series of clear aligners were worn to guide the teeth into the desired position, This is very similar to Invisalign.
The whole process took around 3 years from start to finish and the patient couldn't be happier.
"I have so much confidence now. I even feel comfortable entering a room alone which I could never have done before. Braces are easily the best decision I've made". – Quote from Nichola.
If you are interested in Orthodontic Treatment, please contact us.
Best wishes,
Team K3.
For some patients, seeing the hygienist can be daunting experience. Our hygienists Jenn and Kirsty understand this. They are gentle but thorough and they enjoy helping patients to overcome their fears, and improve their oral hygiene.
Many people are apprehensive before they go in, but come out feeling happy and relieved after receiving pain free treatment that makes their mouth feel amazing! Kirsty says, "adjustments can be made for patients with sensitivity during treatment and if they would like local anaesthetic then this is also possible".
Furthermore, "It is so important that patients have access to a dental hygienist, we can pick up signs of gum disease before it becomes irreversible, we teach people how to maintain their own oral hygiene at home, and for patients needing stain removal a scale and polish is essential".
Our patients at K3 Dental Studio are entitled to two hygiene visits per year under our Practice Plan scheme, "This is enough for most patients, however those with periodontitis (gum disease), smokers or those with poor oral hygiene may wish to see us more often, this would be advised at your appointment".
So don't put off booking in with us. Let us know if you are nervous or have any concerns and we look forward to seeing you soon.
Kirsty and Jennifer work closely with our dentist Georgiana in managing periodontally compromised patients.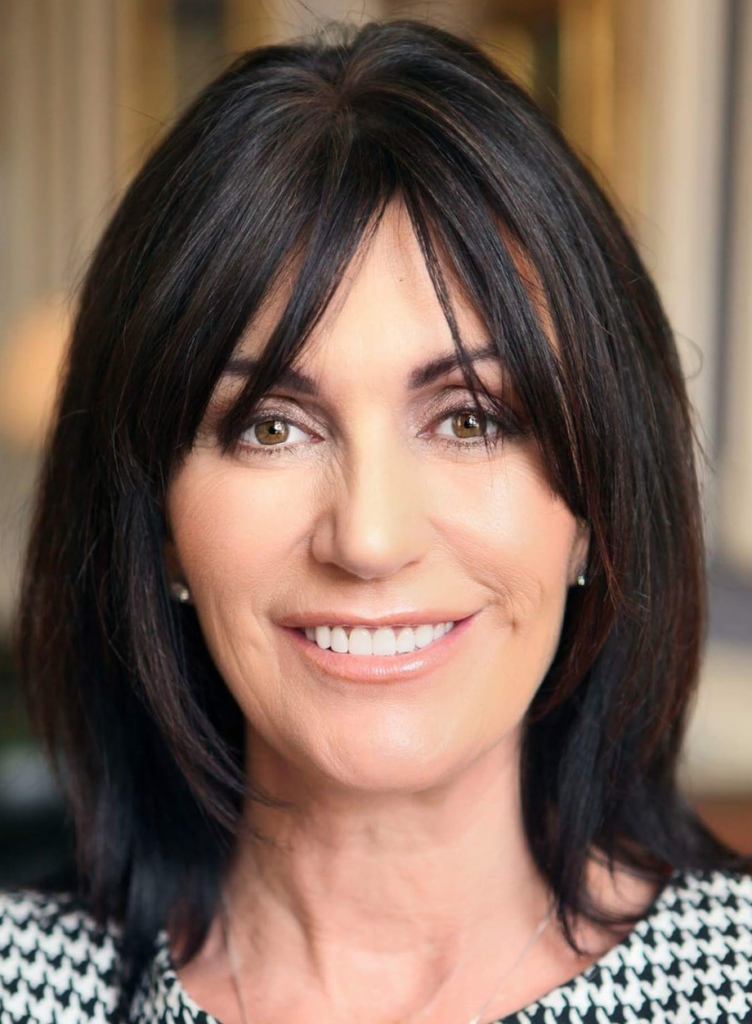 I know what you all want to know when it comes to Botox – does it hurt? How long does it last? And there are general questions like – What do I do after? Can I wear makeup? What if it hasn't worked? Can I go to work straight after?
Well hopefully this will help, my name is Helen Darlington and I am a fully qualified GDC registered dental nurse that works alongside Dr Schubert when he administers Botox and facial fillers to patients with fantastic results.
Put simply Botox is a toxin, when placed into the muscle causes a temporary paralysis for approximately 12 weeks. The reason this is used to improve lines and wrinkles is because every time we laugh, frown or squint the underlying facial muscles contract causing lines and wrinkles. The deepness of these vary from person to person, but the more emotion we show the deeper the lines and wrinkles are likely to become. By preventing the muscle from moving lines and wrinkles are reduced and can look improved.
There are many different muscles in the face that enables us to make different expression, some people do not want to be able to make any facial expressions at all. This is sometimes referred as the 'frozen look' and having no facial movement can look a little unnatural hence why some people think Botox patients look weird. But actually there will be many people you know who have Botox but you are unaware as they will have some movement and just look amazing. Something as simple as allowing the eyebrows to raise can give a natural look but frowning and squinting is prevented so less frown lines are created and deepened. A consultation with us will enable you to achieve the desired result you are looking for. As for the pain, its no worse than plucking a rogue hair from your eyebrow, and for up to 3 months of a wrinkle free forehead, I feel is more than worth it.
Aftercare is also really straight forward, no sleeping on your face or on one side for the first night, no facials or facial massage for 2 weeks, and avoid wearing tight head wear for the first 6 hours. There may be slight redness immediately after treatment but this will settle after a few hours and makeup can be applied lightly to the area to conceal this, in some cases slight bruising may also occur so not to be alarmed, so no taking time off work, you can even have it done on your lunch hour.
The full effect of Botox can be seen after 7-10 days, but if you feel like some areas need a little bit more, please call the practice for a top up appointment can be arranged.
Once you have experienced the magic of Botox you will wonder what you ever did without it, I should know I have my appointments booked in advance.
We also offer facial fillers at the practice. If you would like to know more about this and botox please contact us on 01226 246155
Helen Darlington
GDC no 223815
Faces of Barnsley – our very own, Jill
My name is Jill Kendall, I am 53 years old I was born in Barnsley and spent most of my working life, nearly 30 years, at K3 Cosmetic Dental Studio on Peel Street, in the town centre. I was educated in Barnsley and only lived away to go to university to study History at the University of East Anglia… Not sure how I ended up with a career in creating smiles!
The practice was created around 1996 by Dr White, an amazing visionary dentist who loved cosmetic dentistry and racing fast cars. He was simply way ahead of his time. The studio, with its space like appearance, lavish marble and glass interior, high-end Italian furniture, B&O TV and sound system, 'Space-line' Japanese equipment and Privi Lite surgery glass that went from clear to opaque at the flick of a switch, was something else! A dental lab with Cerec technology was front of house, adding to the practice's cache. Patients came from all over the UK and abroad for cosmetic dentistry and regularly commented that, "they couldn't believe they were coming to Barnsley!" I used to say it was the "Tuscany of the North," thanks to Will Allsop's plans to create a walled city with a halo of light! We really capitalised on being in on the boom in cosmetic dentistry early on.  In 1998 the practice won 'Practice Environment of the Year' – awarded by the Probe Dental Magazine. It was a huge deal and we collected this at a star-studded event at the Dorchester Hotel, London.
'At one point, we had a violet purple Lamborghini Diablo parked in the entrance of the practice right next to my desk'
At one point, we had a violet purple Lamborghini Diablo parked in the entrance of the practice right next to my desk. It attracted generally negative comments about the price of dentistry, although we did end up with a feature in 'The Sun' newspaper.  Over the years, I have seen a lot of life unfold in front of me at my desk, staring out on Peel Street along with the town changing. In the early days, I used to direct new patients to look for 'Cantors Furniture Store' because it sounded posh, in later years I had 'Quality Save' and 'The Money Shop'.  I used to like to pop to Richies Clothes Shop opposite; Margaret in Spring Box Dry Cleaners was also handy. The staff in Iceland on Peel Street were always lovely, asking everyone how they were at the tills, especially to old people. I used to secretly wish I could sit on the till all day and just do that! I remember seeing a character called Kipper Jackson pushing his supermarket trolley around acting very bizarrely, I think he had collections of CDs in there and a sound system with loud speakers playing music at full blast.
I used to enjoy going into Pollyanna Cafe and talking to our then patient Rita Britton. I was fascinated with the clothes and the otherness of the shop. It was a completely different world of luxury and high-end fashion. I loved it. I liked Rita's style, her dark Japanese clothes and 'Jean Muir look' dark lipstick. We banked at Nat West on Market Street. It is such a grand building with huge heavy carved mahogany double doors and high ceilings. It used to be a proper old-fashioned bank with big glass screens, piles of papers everywhere and polished wooden counters. It was such a hushed atmosphere watching serious cashiers count wads of cash. It was a time when you knew the bank managers name. I remember names like Eddie Profit and Graham Nutter – always makes me smile even now.  The last Friday before Christmas was always a wild time known as 'Mad Friday,' with all the council workers pub crawling around town, falling out of one pub into the next! We used to try and finish early, as it could get really rowdy with revellers spilling out from the Wine Bar around the corner after having climbed on tables to sing 'Deliah' with Tom Jones belting out!  I remember working Saturday morning the day of Princess Diana's funeral. We had some veneers to fit for a lady with a Honda Civic that she called 'Wonda the Honda'. When I got to work it was like a ghost town, no one seemed to be working, I did feel guilty, but then I was always at work. I felt like I lived there sometimes, there was always someone wanting to be fitted in. I recall stopping mid-way through standing in the waiting room with the patient watching Elton John sing 'Candle in the Wind' on the big TV that opened like a curtain and swivelled around.
I also remember a patient from Leeds called Rowland arriving one afternoon with his wife Alison for treatment and saying there's a plane and its flown into the Twin Towers in New York. I thought he was mad and then we switched the TV on and watched the footage of this plane and then later another. I recall Dr White saying, "Nothing will ever be the same again…"  Having spent such a long time based in the same place for so long it's alarming to think how quickly time has passed. I remember lots of patients and their stories, like the lady who worked in an onion factory on nights to gather enough money together for a smile makeover. Basically, everyone wants straight white teeth. I still see lots of our smiles in Barnsley!  Still smiling!
Source: Routed in Barnsley.co.uk
Welcome back to all our patients!! What a very strange and worrying time  it has been and continues to be. In the words of our Prime Minister, Boris Johnson we will have a " bumpy time" as Winter approaches, but rest assured we are trying our best to minimise the risks to everyone. We sincerely hope all our patients and their families are staying healthy and managing at this time.
We are back at work following the longest time we have ever been closed, like many other businesses and have made significant changes to our working practices. We have introduced new standard operating procedures to try and keep patients even safer and invested heavily in PPE and new air purifying systems.
We are really pleased to be back seeing our patients again and providing a much needed service. We have two new hygienists Jennifer and Kirsty  in place who are now working Monday to Thursday and some Fridays to help us catch up.
If you have any concerns or wish to delay treatment, please contact the practice.
Huge thank you to everyone for their support and understanding at this time.
Very best wishes
Drs Ollie Beukes, Ernst Schubert, Mary John and everyone from Team K3 Studio