Composite Bonding at K3
K3 Dental Studio is delighted to have Dr Mary John working with us. Mary John is an experienced dentist, who has a special interest in composite bonding. Mary has had extensive experience and attended courses using Bio Clear method, which is a very high-quality aesthetic composite material.
Composite bonding is a layer of filling material called composite that is applied to the tooth, which allows Mary to shape the composite material to the perfect shape and improve the colour.
Many patients will opt for composite bonding after they have had orthodontic treatment to get the perfect result. It usually lasts between 5 – 7 years, or even up to 10 years with the correct aftercare.
Whether you are looking to brighten, straighten, change the shape of your teeth, Mary is the dentist that can achieve this for you with composite bonding. It is a very conservative approach as it doesn't involve drilling the tooth surface.
Your first appointment with Mary will be a consultation to discuss exactly what it is you want and whether this is possible. Mary usually tries composite in place to give patients an idea of how their new smile could look.
All Marys patients leave absolutely delighted with their new smiles and if you check out our Instagram, many of them are posted on our page @teamk3studio.
If you are wanting that perfect smile, please book in with Mary. She works Mondays, Wednesdays and Fridays with our nurse Jemma.
Composite bonding isn't suitable for everyone however, we do have other options in practice such as veneers or crowns that are made in our lab.
If you would like more information, please contact the practice. Complimentary facetime consultations are available with Jill Kendall our Manager, so you can discuss this at your convenience.
We are very lucky to have Joe O'Reilly on site once a week. Joe provides bespoke dentures and because he is involved at every stage from impressions to making them and fitting them it enables him to achieve exceptional results.
Sadly some people lose teeth so options are limited to dental implants, bridgework, dentures or no teeth. Not everyone can have implants or bridgework so dentures are a consideration. It may be that patients may want to consider a couple of dental implants to help secure a denture in place. Joe's very specific knowledge and experience can help patients choose the right choice for them.
Joe offers a complimentary consultation so please come and have a chat with him about his treatments and services. Prices start from £700.
If you are struggling with dentures or ready for a new set please book a consultation with Joe. He is usually on site every Tuesday and works with our dental nurse Megan.
Nichola's case was slightly more complicated than the usual routine clear brace/aligner journey. She had quite a narrow arch and therefore we felt it would be best to open up the upper and lower arch before straightening her teeth.
This can help with several things including if the patient has trouble eating, breathing clearly – even snoring – as the airway is opened up.
Once the arches were widened and we were happy, we moved onto SmileTru, which is the clear brace/aligner system we use. A series of clear aligners were worn to guide the teeth into the desired position, This is very similar to Invisalign.
The whole process took around 3 years from start to finish and the patient couldn't be happier.
"I have so much confidence now. I even feel comfortable entering a room alone which I could never have done before. Braces are easily the best decision I've made". – Quote from Nichola.
If you are interested in Orthodontic Treatment, please contact us.
Best wishes,
Team K3.
For some patients, seeing the hygienist can be daunting experience. Our hygienists Jenn and Kirsty understand this. They are gentle but thorough and they enjoy helping patients to overcome their fears, and improve their oral hygiene.
Many people are apprehensive before they go in, but come out feeling happy and relieved after receiving pain free treatment that makes their mouth feel amazing! Kirsty says, "adjustments can be made for patients with sensitivity during treatment and if they would like local anaesthetic then this is also possible".
Furthermore, "It is so important that patients have access to a dental hygienist, we can pick up signs of gum disease before it becomes irreversible, we teach people how to maintain their own oral hygiene at home, and for patients needing stain removal a scale and polish is essential".
Our patients at K3 Dental Studio are entitled to two hygiene visits per year under our Practice Plan scheme, "This is enough for most patients, however those with periodontitis (gum disease), smokers or those with poor oral hygiene may wish to see us more often, this would be advised at your appointment".
So don't put off booking in with us. Let us know if you are nervous or have any concerns and we look forward to seeing you soon.
Kirsty and Jennifer work closely with our dentist Georgiana in managing periodontally compromised patients.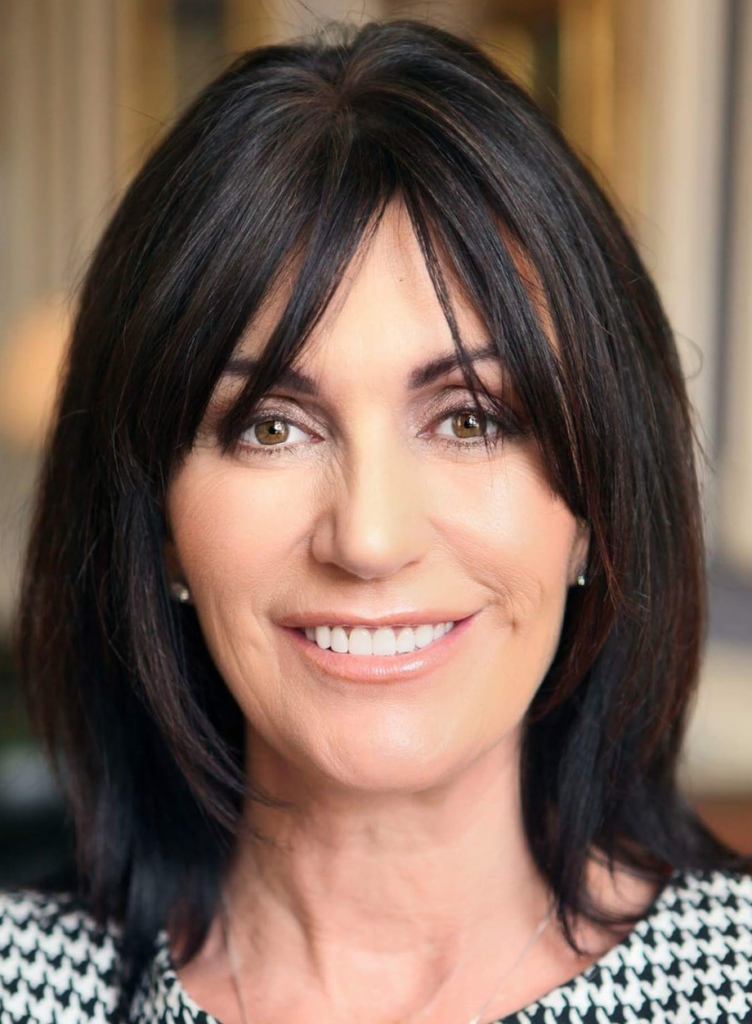 I know what you all want to know when it comes to Botox – does it hurt? How long does it last? And there are general questions like – What do I do after? Can I wear makeup? What if it hasn't worked? Can I go to work straight after?
Well hopefully this will help, my name is Helen Darlington and I am a fully qualified GDC registered dental nurse that works alongside Dr Schubert when he administers Botox and facial fillers to patients with fantastic results.
Put simply Botox is a toxin, when placed into the muscle causes a temporary paralysis for approximately 12 weeks. The reason this is used to improve lines and wrinkles is because every time we laugh, frown or squint the underlying facial muscles contract causing lines and wrinkles. The deepness of these vary from person to person, but the more emotion we show the deeper the lines and wrinkles are likely to become. By preventing the muscle from moving lines and wrinkles are reduced and can look improved.
There are many different muscles in the face that enables us to make different expression, some people do not want to be able to make any facial expressions at all. This is sometimes referred as the 'frozen look' and having no facial movement can look a little unnatural hence why some people think Botox patients look weird. But actually there will be many people you know who have Botox but you are unaware as they will have some movement and just look amazing. Something as simple as allowing the eyebrows to raise can give a natural look but frowning and squinting is prevented so less frown lines are created and deepened. A consultation with us will enable you to achieve the desired result you are looking for. As for the pain, its no worse than plucking a rogue hair from your eyebrow, and for up to 3 months of a wrinkle free forehead, I feel is more than worth it.
Aftercare is also really straight forward, no sleeping on your face or on one side for the first night, no facials or facial massage for 2 weeks, and avoid wearing tight head wear for the first 6 hours. There may be slight redness immediately after treatment but this will settle after a few hours and makeup can be applied lightly to the area to conceal this, in some cases slight bruising may also occur so not to be alarmed, so no taking time off work, you can even have it done on your lunch hour.
The full effect of Botox can be seen after 7-10 days, but if you feel like some areas need a little bit more, please call the practice for a top up appointment can be arranged.
Once you have experienced the magic of Botox you will wonder what you ever did without it, I should know I have my appointments booked in advance.
We also offer facial fillers at the practice. If you would like to know more about this and botox please contact us on 01226 246155
Helen Darlington
GDC no 223815